Ash silos from about 50 m3 up to 1000 m3

Screw bins for ash up to about 5 m3 storage volume

Discharge system for ash

Humidification of the ash m3

Container systems

Sub Merged conveyors

Chain elevators for ash and hot materials
Ash silos from 50 m3 up to 1000 m3:
The ash silo is built with a standard silo bottom, with a sliding frame and discharge screw. For smaller volumes a silo top is built with the same diameter as the bottom.
For larger volumes a cone is built over the silo bottom. The main silo is then placed over the cone.

Screw bins for ash up to about 5 m3 storage volume:
A smaller container are constructed over a feeding screw. The volume is controlled by level protectors.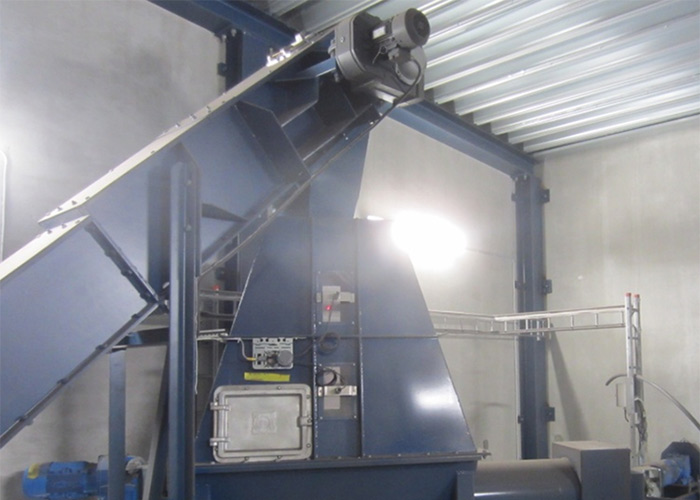 Discharge for fly ash:
Silo bottom with sliding frame and feeding screw.

Humidification of fly ash:
View product Ash conditioner.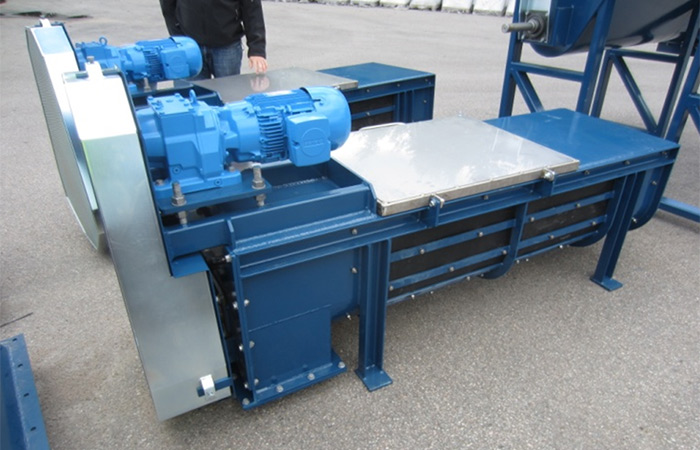 Container systems:
Saxwerk develop customized containers for storage of dry fly ash.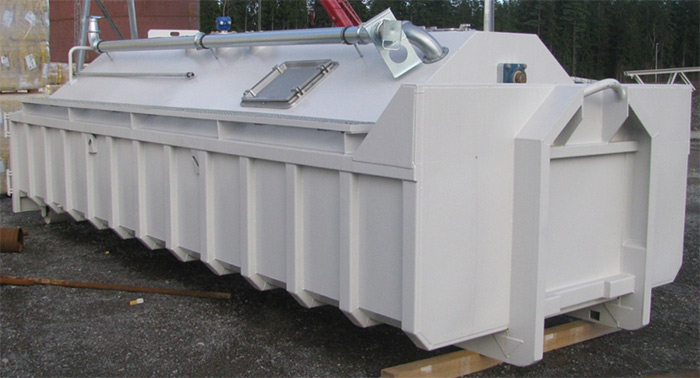 Sub merged conveyors underneath combustion plants:
Underneath the furnace a sub merged conveyor is placed to take care of corrosions as well as ash and slag.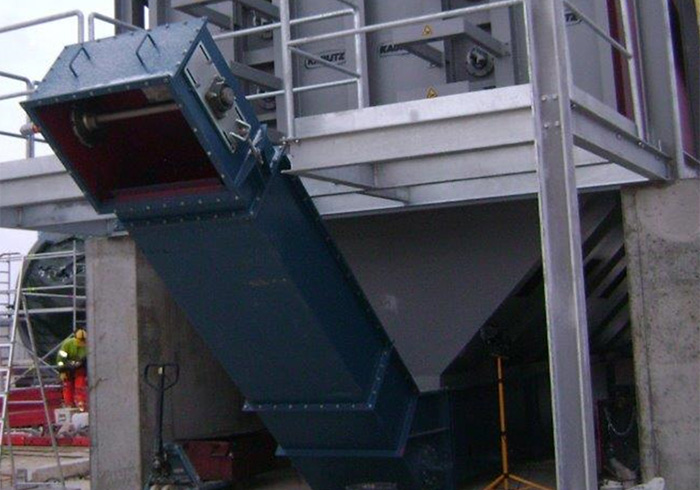 Product list:
Ash and Slag handling

ROTORS »
» Hydraulic Rotor
» Spring Rotor
SCREW CONVEYORS »
» Transport Screws
» Dosing Screws
» Discharge Screws
» Vertical Screws
» Stoke Screws
» Special Design Screws
» Screw Bins
ELEVATORS »
» Belt Elevators
» Chain-Elevators
CHAIN CONVEYORS »
» Chain Conveyors, double chain standard.
» Chain Conveyors, double chain special
» Sub Merged Conveyors
» Redler type "Wet"
» Redler type "Dry"
ASH CONDITIONING »
» Conditioning with special flights
SLIDING FRAMES »
» Sliding Frame, standard
» Sliding Frame, special design
SILOS »
» Round silos
» Square silos
PUSH FLOORS »
» Push Floor, standard
» Push Floor, special design
» Reciving Bins